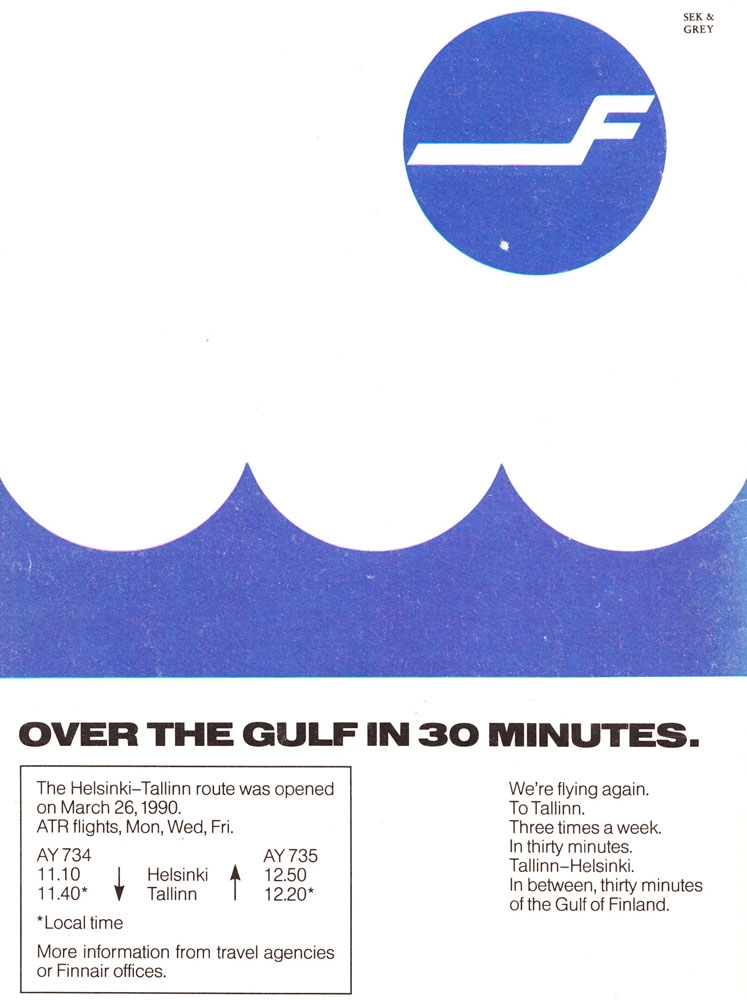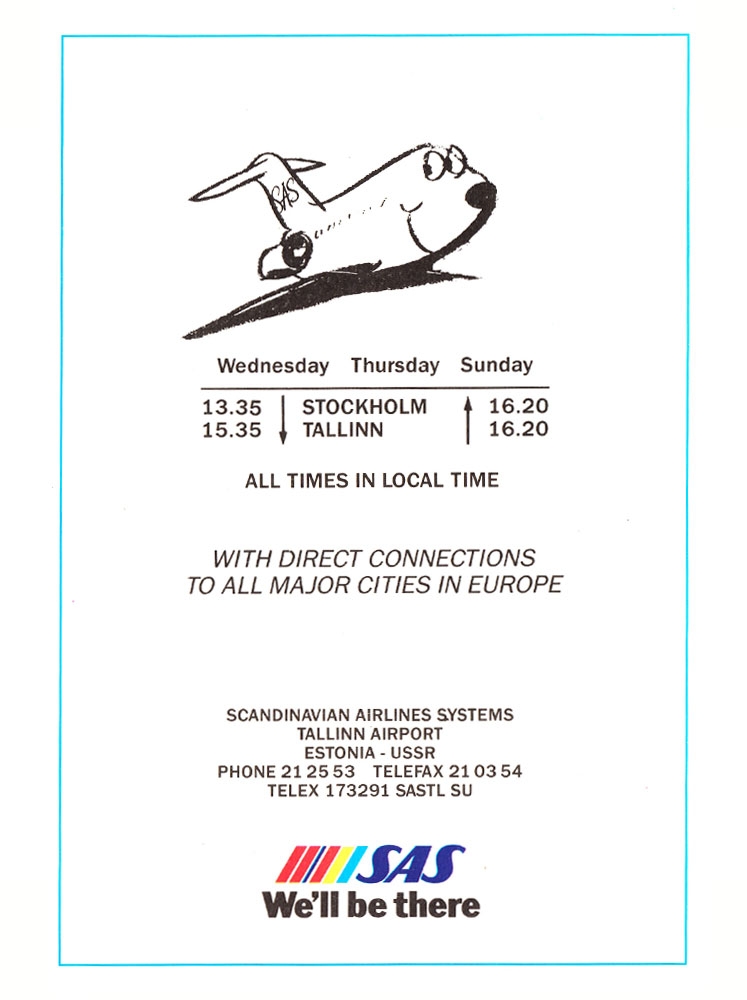 "Tallinn Airport is on Tartu Road to the South-East of the city. It is about 10-15 minutes by car from the city centre. There is no special airport coach from the city to the terminal, but you can get there quite easily by taking bus number 22. The buses run every 20-30 minutes and can be caught at the Baltic Railway Station, the "Tallinn" Hotel, Vabaduse Square, the "Estonia" Theatre and at the Kaubamaja (Department Store). The Tallinn Air Terminal was built before the 1980 Olympics, when Tallinn hosted the Yachting Regatta. The international section of the terminal, however, was not opened until November 25, 1989 when direct flights from Stockholm to Tallinn were initiated. The Air Terminal has a bar, a restaurant, a cafeteria, a newsstand, a souvenir-stand, a flower shop, a post-office, pay phones, an information booth and a ticket office.
Tallinn's international lines:
Tallinn-Stockholm: 1. SAS, DC-9, 110 passengers, (Tues., Thur., Sun.) 2. Aeroflot, TU-134, 80 passengers (Mon., Wed., Fri.)
Helsinki-Tallinn-Helsinki: 1. Finnair, ATR-72m, 66 passengers, (Mon., Wed., Fri.) 2. Aeroflot, (Tues., Thur., Sun.)"
– 
Tallinn this week NOV./DEC.
, Tallinn Book-printing Office, Tallinn, 1990    
Read more about Tallinn Airport on Wikipedia