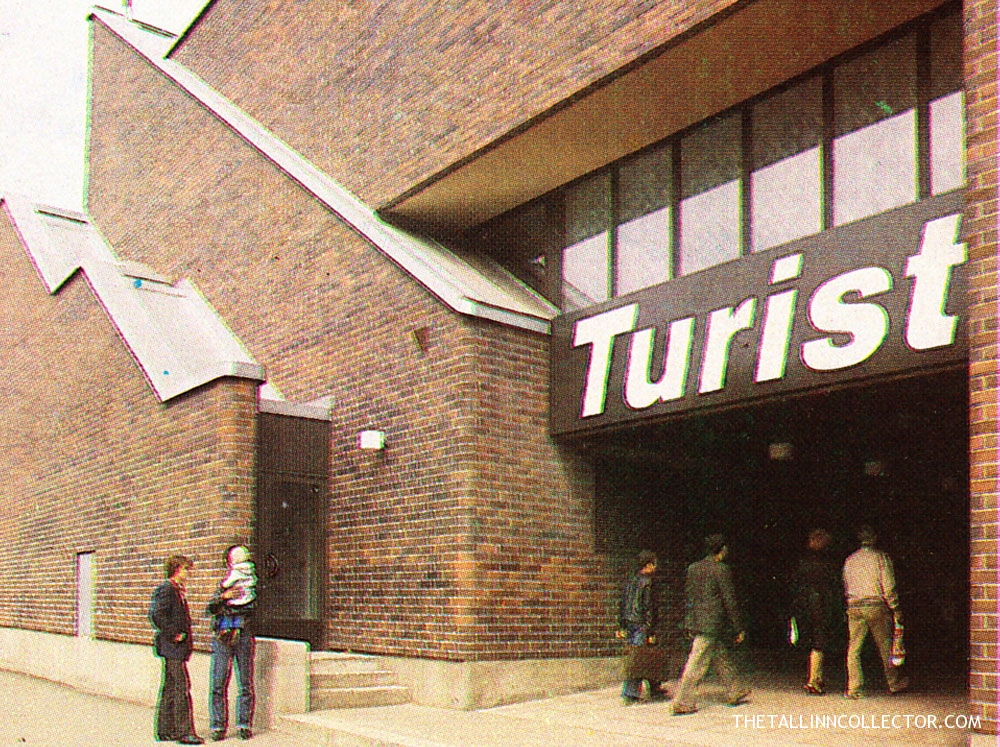 "A Large Variety of beautiful souvenirs. A wide assortment of genuine Estonian souvenirs is available at The Turist Shop, 17 Tartu Road. Articles of Estonian handicraft – souvenirs of leather, metal, wood, and porcelain, applied art objects by the ARS Applied Art Workshops, works of fine art by Estonian artists, textiles, musical instruments, records, ready-made clothes, alcoholic drinks and sweets. Sale for foreign currency. Bar on floor two.
From the Soviet Union one may take out:
Any goods bought for convertible currency upon presentation of receipts from "Turist" or "Beriozka" foreign currency shops.
Goods bought for Soviet currency exchange by the USSR State Bank or its departments. All receipts should be retained.
Alcoholic drinks (persons over 21) a) up to 0,5 litre of vodka b) 1 litre of wine
250 g of caviar.
It is forbidden to take out:
Articles of precious metals received as a present during your stay in the USSR.
Soviet money, state bonds, lottery tickets
Fire-arms
Articles to be turned over to a third party."
  -Estonian Foreign Tourism Board,
Tallinn – Good Advice Comes Handy
, Tallinn, 1988